Automated Mortgage Accounting Reports
Flat monthly subscription. No implementation fees, no hidden costs or seat licenses
Access financial information and reports outside of your accounting system. Secure, cloud-based reporting is available on demand 24/7. You control access based on each person's role in your organization.
Automated branch and corporate financial reporting are generated in real-time via our Telemetry BI software platform. Our business intelligence platform provides easy access to accounting reports to mortgage lending institutions of all sizes. Reports include best-practice metrics, branch, region, and corporate P&Ls, balance sheets, and forecasts.
No more Excel Spreadsheets and weekend number crunching. Get the most out of your accounting software system. All of our reports can be viewed according to region, branch, and corporate perspectives and will allow you to drill-down to transaction-level detail. Telemetry BI is built for branch managers, CFOs, brokers. and mortgage lending executives. Our dashboards and reports allow you to see how your business is performing at a glance.
Telemetry BI mortgage accounting reports automatically extract data from accounting systems like Accounting for Mortgage Banks (AMB), Loan Vision, QuickBooks among others. It scrubs the data and integrates it with Loan Origination Systems (LOS) such as Encompass and Calyx to provide a comprehensive outlook for your mortgage lending operation. Automated reporting is a core value of Telemetry BI, mortgage business intelligence.
Automated mortgage reporting works by integrating data from your mortgage accounting system. Branch reports, balance sheets, and key performance metrics are available anytime, on demand. Executive summaries are automatically generated and sent to stakeholders. Accounts from your general ledger are viewable by users based on the access that you grant them.
Mortgage Operations and Branch Reporting
View corporate, region, branch, loan officer, and processor KPIs. Corporate performance reporting generated in real-time via our Telemetry BI mortgage business intelligence platform. Telemetry BI provides mortgage centric reports, graphs, analytics, and KPIs based on the top 100 mortgage measurements recommended by the MBA. Get visibility to your pipeline to identify choke points, analyze sales funnels, and drill-down to loan level detail.
The Telemetry BI platform is updated in near-real-time from your Loan Origination System (LOS) (ex. Encompass, Lending QB, and Calyx) to give always up-to-date access to your sales and operations performance.
List of Telemetry BI Mortgage Reports
Financial Reporting in Telemetry BI Includes:
Profit and Loss (P&Ls)
Trend Analysis
Budget vs Actuals
Cost per Loans
Break-even Analysis
Future Fundings
Balances
Covenants
Price Exception
LO Compensation Analytics
Credit Score Trends
Receivable Cash Management
Account for Outliers
More...
Loan and Production Metrics in Telemetry BI Includes:
Milestones
Pipeline Management
Trend Analysis
Sales Productivity
Pipeline Management
Sales Conversion Funnels
Loan Officer Scorecards
Processor Ranking
Goals vs Actuals
More...
Robotic Process Automation
Robotic Process Automation ("RPA") is a technology that enables a software robot ("bots") or artificial intelligence ("AI") digital worker to emulate a human user process to perform a redundant task. Originally designed years ago for software testing to mimic a user's interaction with technology, its use has grown to areas well beyond the initial intent. The financial industry, and specifically the mortgage industry, is one of the widest adopters of this technology due to its ability to run countless iterations of redundant processes.
RPA Implementations should be considered as a solution when multiple software systems need to be tapped to collect data, mash-ups, render, produce, and deliver a single highly customized report.
Contact us to learn how mortgage business intelligence can make your company be more efficient.
Need a special report?
5X Solutions builds and automates custom mortgage business intelligence solutions that are unique to your business.
Using your accounting system, loan origination, and other software systems, we apply advanced analytics per your specifications and use Robotic Process Automation ("RPA") to create the and deliver them to your mailbox or mobile device daily, weekly, or monthly.
Examples Include:
Monthly CEO Report
Projected P&Ls
Margin Analysis
Hedge Performance
Lead Performance
Servicing Insights
Account Activity
To learn how 5X Solutions can help with your internal business intelligence effort, check out
automated reporting solutions
.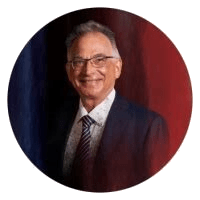 The CEO Report simplifies complex concepts providing an effective distillation of all key elements of the business.

No implementation fees. Flat monthly subscription without hidden costs or seat licenses